Jacksonville Sports is revolutionizing Swim Pictures
Our Group and individual photography offers a large variety of unique products, such as personalized graphic enhanced designer prints with swimmers name a on the images
 We offer unique, personalized graphic enhanced Individual swim pictures that you will not find at any other sports photographer.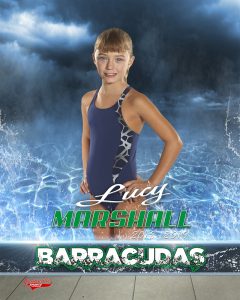 Jacksonville Sports is very excited to be photographing
BARTRAM SPRINGS BARRACUDAS
JACKSONVILLE SPORTS PHOTOGRAPHY IS OFFERING SOMETHING NEW! AND EXCITING FOR SWIM PICTURES!
PICTURE DAY HAS BEEN SCHEDULED FOR WEDNESDAY JUNE 16th starting at 8:30 a.m. ending at 10:30 a.m.
PICTURE DAY
We will be starting with the older swimmers at 8:30 a.m. and then will be moving into the younger swimmers after that.
Please come 20 minutes before your designated swim practice time.  You will need to get your swim pictures before practice starts.
No need for picture envelopes.  Images will be posted online.  You will receive an email from Jacksonville Sports Photography in about 1 week when the images are posted for you to look at.
PICTURES
We will be photographing two poses, one right after another.
Pose one – You will be wearing your team swim trunks or swim suit with your Barracudas swim T-shirt.
Pose two – You will be removing your T-shirt and photographing your individual pose for your picture package in your swim trunks (boys) and swim suit (girls).
(see picture samples below)

PLEASE BE READY WHEN YOU GET INTO THE PICTURE LINE, with your swim suit and trunks on and your swim T-shirt over the top.

DON'T FORGET! BRING YOUR GOGGLES
Swim Pictures will be posted online within a week of picture day.  You will be notified by email when your pictures are ready to be looked at.  Watch for our 24 hour freebie special, once the pictures are posted. Swim pictures will be posted in the gallery for 10 days with special 10 day discounted pricing.  After 10 days discounted pricing will end.

Picture day questions
If anyone has any questions about picture day, don't hesitate to contact me by email at jaxsportsphoto@sonic.net. 
I look forward to seeing you on picture day.

 SOMETHING NEW IN SWIM PICTURES
 Images below are example graphics.  Graphics may change from each group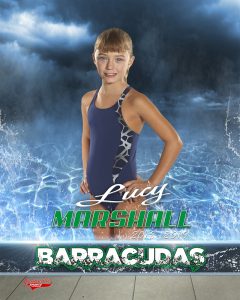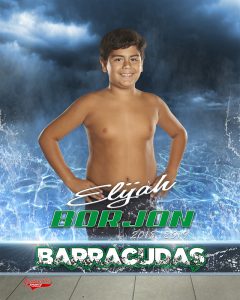 DESIGNER MEMORY MATES
OUR ONE OF A KIND DESIGNER MEMORY MATES COME PERSONALIZED WITH YOUR NAME.