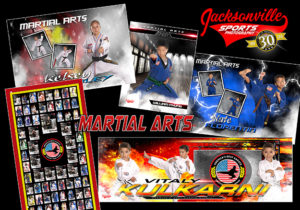 MARTIAL ARTS PHOTOGRAPHY
Jacksonville Sports is revolutionizing Martial Arts photography and would like to become your martial arts photographer.
Our program of martial arts photography offers a large variety of unique products, such as personalized graphic enhanced designer prints with the students name images.  Our Martial Arts Knock out posters are unique with a variety of colors and graphics to choose from

Listed below are just a few reasons martial arts studios are choosing Jacksonville Sports Photography.

High Quality professional equipment.
Unique one of a kind martial arts pictures.
A photo product line unlike any others.
Personalization of students name on prints.
one week turnaround time.
Online ordering and ship to home delivery
 Banner program.
100% guarantee on all our photos

Our Martial Arts Panos are unique and shows off each persons personality.

MARTIAL ARTS PHOTOGRAPHY PROGRAM
Two weeks before picture day, we will provide the martial arts studio with a before picture day banner.  This banner will say:
Picture day is coming soon.
Sign up for you picture appointment online.
Samples of our work to get everyone excited about picture day.
Don't miss out on being on this years martial arts poster.
Color and graphic picture options.
We will put together an online signup guide that is specific for your martial arts studio.
On picture day, we will set up our signature, one of a kind set up which will enable us to create pretty much anything the client would want using our cool graphics and colors.

PERSONALIZED PICTURE DAY WEBPAGE
We will design a personalized picture day webpage with all of your picture day information as well as a picture day sign up link.  his web page can be emailed out to your parents and students.
WE OFFER A VERY UNIQUE ONLINE SALES PROGRAM
Approximately 1 week after picture day, Martial Arts images will be posted online.
Parents will be able to log in with a special Studio password.
Parents will be able to place picture orders online and have pictures shipped directly to home.
PICK A POSE
We also offer something called pick a pose.  This is a poster that is displayed the day of picture day giving kids pose ideas for there pictures.
MARTIAL ARTS LIGHT UP LANYARDS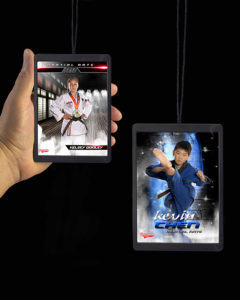 MARTIAL ARTS MASKS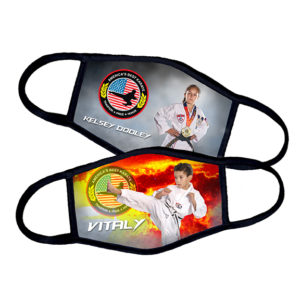 MARTIAL ARTS PRINTS AND POSTERS
We offer a variety of prints and specialty products.  Our most popular is are 8 x 13 posters.  We offer 2 styles of posters.  One or two pose or our knock out posters.