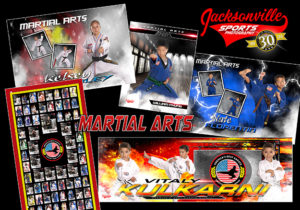 MARTIAL ARTS PICTURE DAY IS ALMOST HERE!
And It's Time to Schedule your Appointment
PICTURE DAY IS SCHEDULED FOR SATURDAY OCTOBER 2nd FROM 9:00 – 4:00
Each session is 10 minutes in length.  We will photograph up to 3 individual poses with a prop if desired
PLEASE REVIEW ALL THE INFORMATION BELOW BEFORE SCHEDULING YOUR APPOINTMENT
We will have 10 minute time slots available in the morning and in the afternoon.
Each time slot is for one student. If you have more than one student you will need to schedule a second time slot.
 If you need to cancel your appointment, you will need to call our studio 3 days prior to picture day. Scheduling a NEW! time slot may not be available due to the schedule may be full.
  If you NO SHOW for your appointment, you will be charged a $25 no show charge.

PLEASE MAKE THE APPOINTMENT UNDER THE STUDENTS NAME
Pictures will be taken at Empowered ATA Martial Arts Studio
Please arrive 10 minutes before your picture time to check in
All sessions are on a First come First serve basis and will fill up quickly
We offer a variety of Packages, Martial Arts Posters and Specialty Products
Take a look at what we have to offer before scheduling your appointment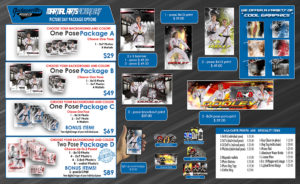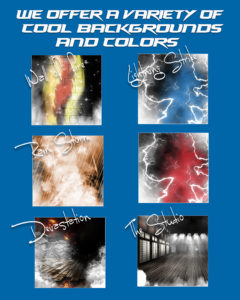 Your pictures will be ready to view in an online gallery within 2 to 3 weeks after picture day
You will be notified by email when your gallery is ready
Your pictures will be shipped directly to your home once ordered.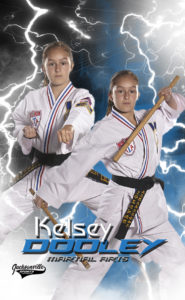 Do you want to be pictured in this years Studio Banner?
Anyone placing an order within 10 days of posting of the gallery will be in this years banner

MARTIAL ARTS LIGHT UP LANYARDS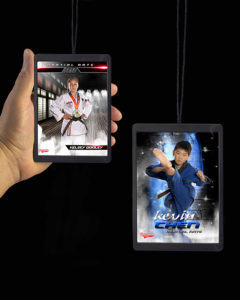 Our Martial Arts Panos are unique and shows off each persons personality.

MARTIAL ARTS PRINTS AND POSTERS
We offer a variety of prints and specialty products.  Our most popular is are 8 x 13 posters.  We offer 2 styles of posters.  One or two pose or our knock out posters.