SENIOR SPORTS BANNERS AND PICTURES

It's that time of the year to order your Sports Senior Banner. As an Athlete, you start out very young in playing your sport.  It takes you years of devotion, dedication and hours of practice.  Our Senior Banners allows you to celebrate your years of hard work.
Please The goal is to photograph as many teams at the same time as possible.
1. This lessens the number of times on need to come on campus

2. This lessens the number of times I disrupt teams practice times due to using the gym

1. We make picture day quick and easy for each coach.  I can generally photograph a team in 20 minutes depending the size of the team.  We do all our pictures indoors.
2. We do not need to take a team group photo. This used to take extra time on picture day.  All of our teams are designed from our single individual image that we photograph.

3. Please contact us as soon as you have your team together to schedule a date for pictures with your team. Our picture schedule can fill up quickly due to the number of schools that we photograph.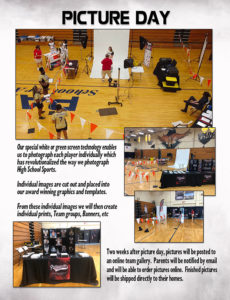 THE GOAL FROM YOUR ATHLETIC DIRECTOR AS WELL AS YOUR PRINCIPAL IS TO DISPLAY A TEAM BANNER IN THE GYM OF EACH TEAM AT SANDALWOOD HIGH SCHOOL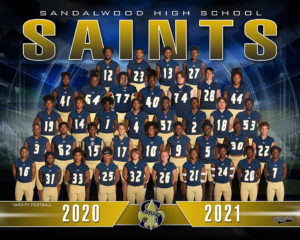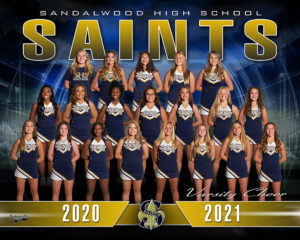 SENIOR BANNERS AND PICTURES

1. A special link will be emailed out to your players that will enable parents to purchase a Senior Banner or pictures. All the banners will be printed at one time and shipped directly to each coach. Each coach NEEDS TO PROVIDE US WITH A TEAM ROSTER WITH PARENT EMAILS.

VERY IMPORTANT: All Senior Banners must be paid for before picture day.
Please allow 2 weeks from the date of picture day to receiving your banners to be displayed.

Check out our High School Sports playbook for more information

Jacksonville Sports Photography

You can contact me at 1-904-201-9773

You can text me at 1-707-695-6344
The above contact information is for coaches only

1. The information below is an example of what would be emailed out to parents.

1. Picture day date

2. Senior Banner payment link

3. Picture information
 PICTURE DAY HAS BEEN SCHEDULED FOR  AUGUST  at 3:00
INDIVIDUAL  3 X 5  SENIOR BANNERS $79.00

IF YOU ARE INTERESTED IN PURCHASING A BANNER, YOU WILL NEED TO ORDER IT BEFORE PICTURE DAY.
SPORTS PICTURES
Individual photo packages are available to purchase for pictures. 
DOWN LOAD AND PRINT YOUR PICTURE ENVELOPE
Prepay your pictures and your Senior Banner online: PREPAY PICTURES
VERY IMPORTANT: Pictures will NOT be posted online. If you wish to order pictures you will need to pre order online or print out a picture envelope and have your student bring it on picture day. Don't forget to add payment in your envelope. Payment must be made on picture day.
Banner graphic will change from each school to each sport.  3×5 banners are of one pose.