Take a look at our:

After looking at our Football Playbook you will want to give us a call.
It's all about Football  SENIOR MOMS
Do you need to raise money for your Football Program? FUNDRAISE
Check out one of our Football GATE BANNERS
Football 2021-22 Season  GALLERIES
Football & Cheer   GALLERIES
IT'S SOON TO BE FOOTBALL SEASON AND JACKSONVILLE SPORTS PHOTOGRAPHY WOULD LIKE TO BE YOUR
SPORTS PHOTOGRAPHER!


Our Senior Banner program offers a large variety of unique backgrounds that you will not find anywhere else.  Let us take your SENIOR BANNERS to the next level.

At Jacksonville Sports Photography we can offer to you a Complete Football Program Package that many photographers can't offer

1. Individual and Two Pose Senior Banners
2. Football Fundraising
3. Individually built football teams
4. Unique one of a kind Individual Pictures
5. Light up Spirit Football Badges (lanyards)
6. Specialty Football Products
7. Senior Posters
8. Sponsor and schedule cards
The Quality and detail of our Individual and Team photography along with our personal service is something you will not find with any other photographer.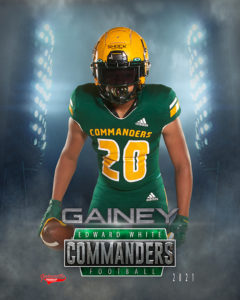 We offer New! and unique, one of a kind football products!
Unique one of a kind Individual sports pictures
Individually custom built teams
Designer team memory mates
Personalization of team name on prints
Senior football banners
Specialty event football lanyards
One of a kind team football pano's
Designer football posters
And much, much, more!
We offer a variety of Football backgrounds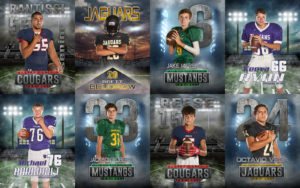 Two Pose Banners Banners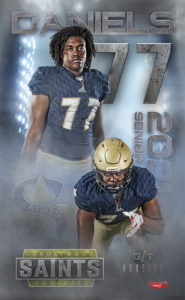 SENIOR POSTERS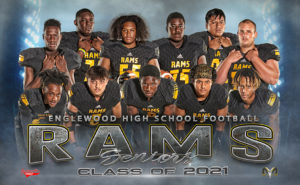 FOOTBALL TEAM PRINTS
Our individually built football teams are very popular with coaches and players. 
All of our images are properly lit and evenly spaced.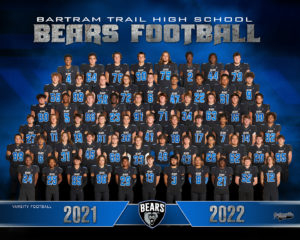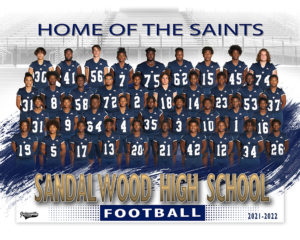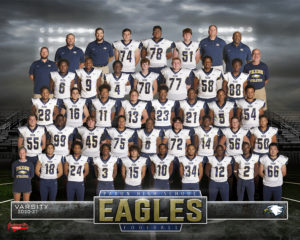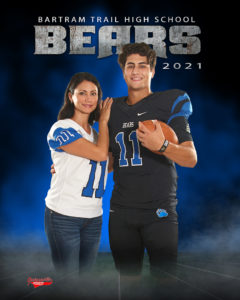 SENIOR MOM!
  We invite all of the senior moms to have a picture taken with there son.  What a better way for
mom to celebrate with her son.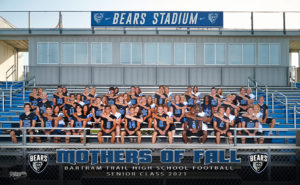 PICTURE DAY SET UP!
Our picture day set up is very unique.  With our white screen technology we are able to photograph each player individually and then create custom designed images specifically designed for the school.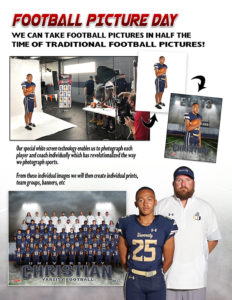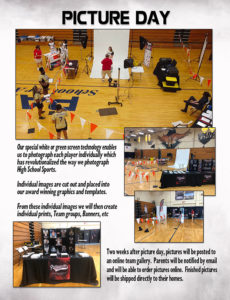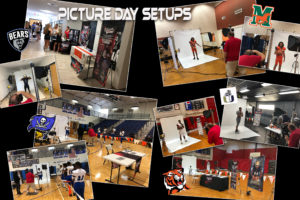 BANNERS…BANNERS…BANNERS
  At Jacksonville sports photography we offer A variety of one of a kind banners.  Our most popular banners are our individual senior banners.  But if you are looking for a fundraiser check out our team banners.

For more information about our Banners!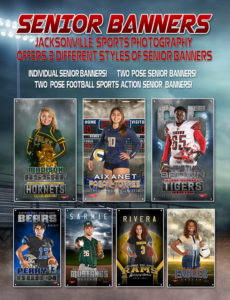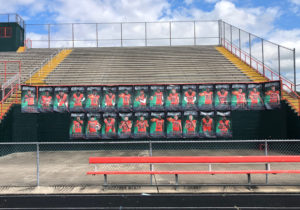 TEAM BANNERS

OUR ENTRY FENCE BANNERS, WILL TAKE YOUR FRIDAY NIGHT GAMES TO THE NEXT LEVEL…THEY WILL BE THE TALK OF THE TOWN.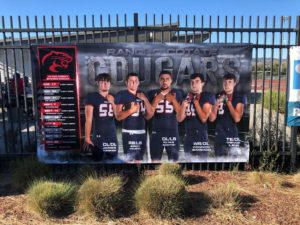 FRIDAY NIGHT LIGHTS!
  We also offer what we call Friday night lights.  This can be a school boosters or team fundraiser!  At the beginning of the season we would set up a tent and sell our very popular football player event light up lanyards.  These are so popular during football season, we have trouble keeping them on the shelves.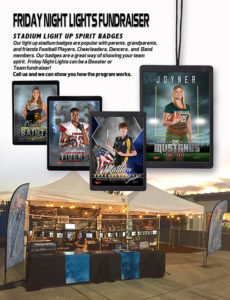 SPONSOR SCHEDULE POSTERS AND GAME CARDS
Another popular product that we have that will elevate your football, is our football, sponsor schedule posters and cards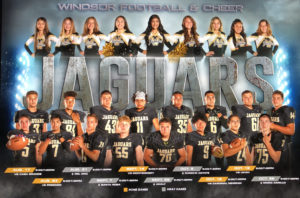 PLUS…WE OFFER A VARIETY OF PRODUCTS FOR MOM!
DON'T Forget to take a look at our:

Football & Cheer Sports GALLERIES
Are you ready to schedule an appointment request form
Jacksonville Sports is revolutionizing High School Football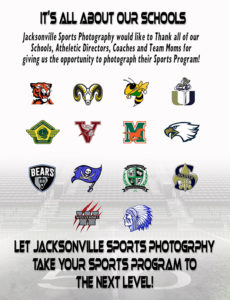 ARE YOU IN CHEER?