Jacksonville Sports is revolutionizing Competition Cheer Pictures
Our program of  individual photography and Cool! backgrounds allows us to offer a large variety of unique products, such as
personalized  enhanced cheer prints.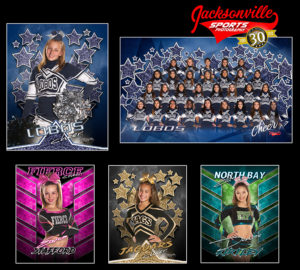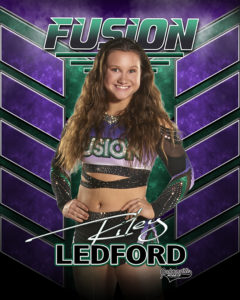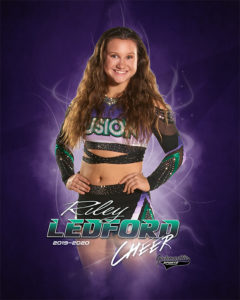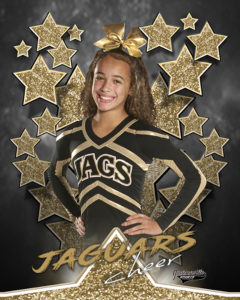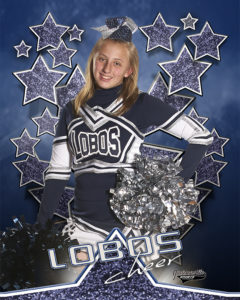 TWO POSE POSTERS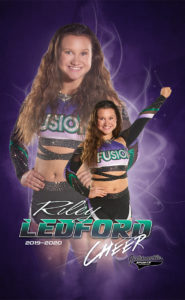 FUNDRAISERS
Does your cheer gym need a Fundraiser.  Jacksonville Sports has two products that can bring your cheer gym money.

LIGHT UP EVENT BADGES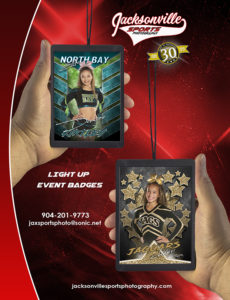 TEAM SPONSOR GYM BANNERS

Our sponsor team gym banners is our most popular fundraiser.  Gyms have raised $500 to $1000 each banner. 
Call us today and we can show you how.