Jacksonville Sports is revolutionizing Youth Football & Cheer
Our program of Team and individual photography offers a large variety of unique products, such as
personalized league graphic enhanced designer prints.

Take a look at our:

NEW! Online Football PLAYBOOK
Online Youth Sports PLAYBOOK
Take a look at our:
Football & Cheer Sports GALLERIES
High School Football & Cheer Sports GALLERIES
NO LEAGUE IS TOO BIG OR TOO SMALL!
We have to offer a variety of NEW! never before seen products

Unique one of a kind Individual sports pictures
Individually custom built teams
Designer team memory mates
Personalization of league name on prints
Limited edition football banners
Specialty event football lanyards
One of a kind team football panoramics
Designer football posters
And much, much, more!
And all of this can be photographed indoors out of the Florida heat!  No weather reschedules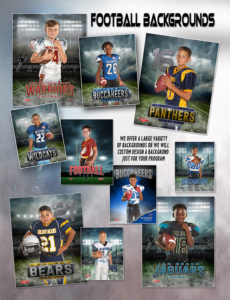 PICTURE DAY SET UP!
Our picture day set up is one of a kind and very unique!  Whether we are shooting your league indoors or outdoors no other photographer has a set up like Jacksonville Sports.  Our two blow up tents for groups and individuals are one of a kind to keep everyone cool in the hot Florida sun.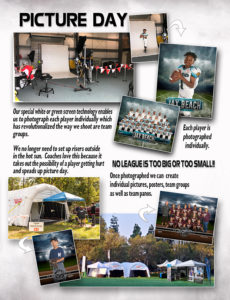 We offer a variety of Football & Cheer backgrounds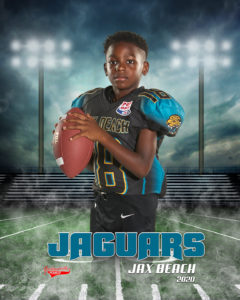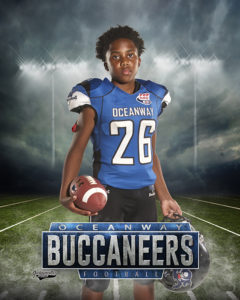 Custom Designed Memory Mates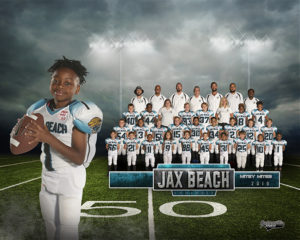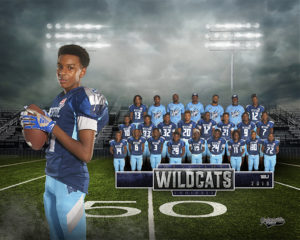 TEAM IMAGES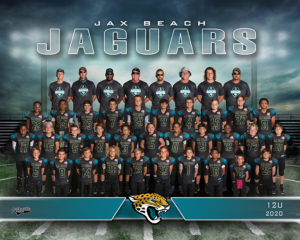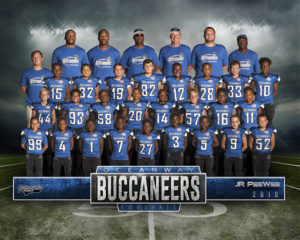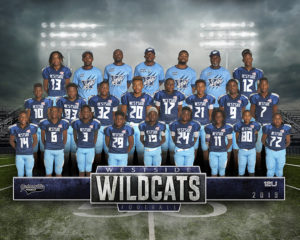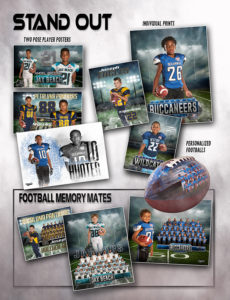 8 x 24 LEAGUE PHOTO
HOW AWESOME IS IT TO HAVE A COMPLETE LEAGUE PHOTO.  WE CAN DO IT FOR YOU!


 YOUTH CHEER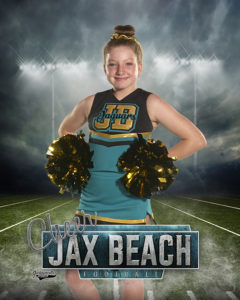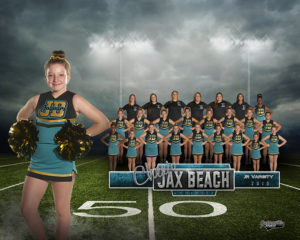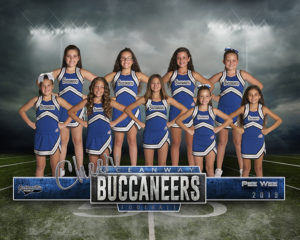 COMPETITON CEER