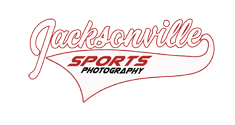 Youth Sports Photography

Jacksonville Sports is revolutionizing Youth Sports photography and would like to become your sports photographer
Our program of Team and individual photography offers a large variety of unique products, such as
personalized league graphic enhanced designer prints.

Take a look at our:

Listed below are just a few of the reasons  coaches are choosing Jacksonville Sports
High Quality professional equipment.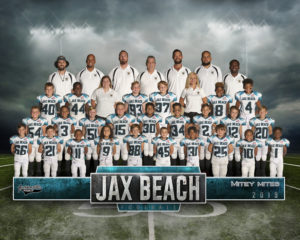 Unique one of a kind sports pictures.
A photo product line unlike any others.
Personalization of players names on prints.
Attends beginning of the season parent and team meetings.
3 week turnaround time
Can photograph everything indoors.  No weather reschedules.
100% guarantee on all our photos or we will retake it.
We offer a variety of Youth Sports Products:
-Team and Individual Photography
-Designer Team Memory mates
-Team Panoramics
-Game Day Banner Fundraising Program
– Individual Banner Fundraising Program
-PLUS we are the only photographers offering
PHOTO LIGHT UP EVENT BADGES
INDIVIDUAL YOUTH SPORTS PICTURES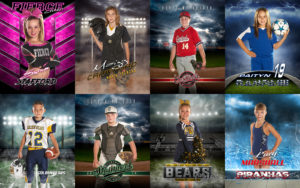 MEMORY MATES
We offer one of a kind individual team memory mates.
YOUTH TEAM SPORTS PICTURES
We offer traditional team pictures as well as built designed teams.

LIMITED EDITION FUNDRAISING BANNERS
We offer one of a kind limited edition individual team banners.  Our limited edition banners have fundraised over $1200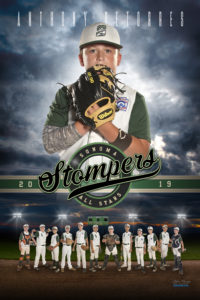 YOUTH TEAM PANOS
Our individual built custom designed team pano's are unique and shows off each players
personality as well as the Teams spirit.

SPECIAL EVENT
Do you have a team traveling to a special event? Possibly Cooperstown.  Maybe to a championship game or tournament.  Are you trying to find ways to fundraise for travel expenses or maybe just new uniforms.  You need to check out our travel or team sponsorship banners.  Our sponsorship banners have raised teams over to $2500.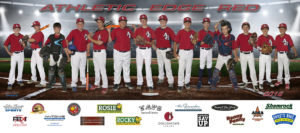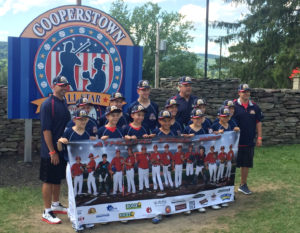 If you would like to take your Youth Sports photography to the next level give us a call today.
We would love to become your sports photographer