Covid has changed the way we photograph sports photography
What we are doing to keep everyone Safe!

No paper picture envelopes to be passed from parent to coach to player
No longer needing to run payments on picture day
Offering a Sanitize Station
Keeping each player 6 feet apart
Viewing and ordering pictures online
Pictures being delivered directly to home
Photographing each player individually and then designing the team
Virtual Teams

We have actually been photographing teams virtual for a number of years now.  So this is nothing new to us.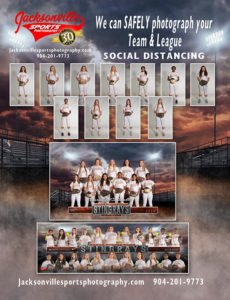 Team Spacing

Whether we are photographing indoors or outdoors or High
School or Youth Sports.  Keeping that 6 foot distancing is important.