SHOW YOUR SCHOOL SPIRIT!

 PURCHASE YOUR PERSONALIZED BAND LAWN SIGN TODAY
Proudly display your personalized lawn sign in front of your home!  Grandmas house!  Even at your local business. Let your friends know that you are proud of PHS Band!
Remember! Band signs are not just for Seniors.  Any grade can order a sign.
BAND LAWN SIGNS

BAND, JAZZ BAND, CHOIR
Band signs our a 24 x 18 hard plastic sign, printed on one side, with a metal stake

Each sign is personalized with your First Name, Last Name, and year graduating.
$ 26.00
price includes tax & shipping
Order more than one! Each additional lawn sign is $20 ea.
ALL BAND LAWN SIGNS MUST BE ORDERED BY FRIDAY APRIL 16th

BAND

JAZZ BAND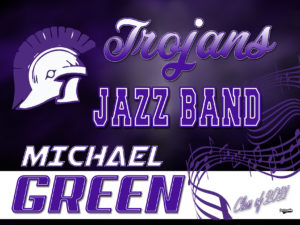 CHOIR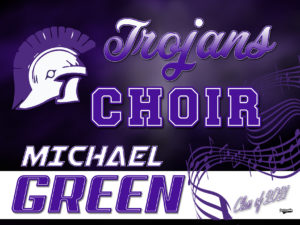 ORDER YOUR LAWN SIGN TODAY! DEADLINE IS FRIDAY APRIL 16th
SHOW YOUR SCHOOL SPIRIT!