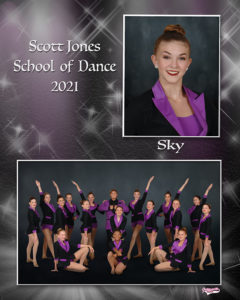 Dance Memory Mate
Scott Jones Performing Group
Picture Day – Friday, January 8th
Performing Group I   4:15 pm
Performing Group IV  4:15 pm
Performing Group II  5:15 pm
Performing Group III  5:15 pm
Hip Hop Team  6:15 pm
Please arrive 15 minutes before your picture time
DANCE PACKAGE OPTIONS
One Dance Memory Mate – $24.00

Two Dance Memory Mates (same costume) – $40.00

Three Dance Memory Mates (same costume) – $55.00
Two Dance Memory Mates Plus 1 5×7 & 4 wallets (same costume) – $59.00

Two Dance Memory Mates Plus 1 8×10, 1 5×7 4 wallets & individual digital image (same costume) – $79.00
(quantity memory mate discount will also apply when the same dancer is in multiple groups)

DANCE MEMORY MATES HAVE CLOSED ONLINE. YOU STILL WILL BE ABLE TO PURCHASE A MEMORY MATE TODAY AT PICTURE DAY.
ALL DANCERS WILL BE PHOTOGRAPHED IN THERE GROUP PICTURE

INDIVIDUAL PICTURES WILL BE TAKEN OF DANCERS THAT PRE-PURCHASE A MEMORY MATE ONLINE

Memory Mates will also be available for purchase on picture day as well

Don't forget to order pictures for Grandparents!
Dance Memory Mate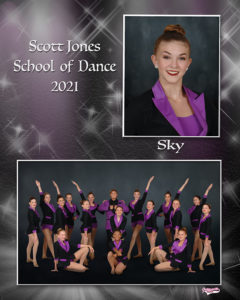 Jacksonville Dance Photography